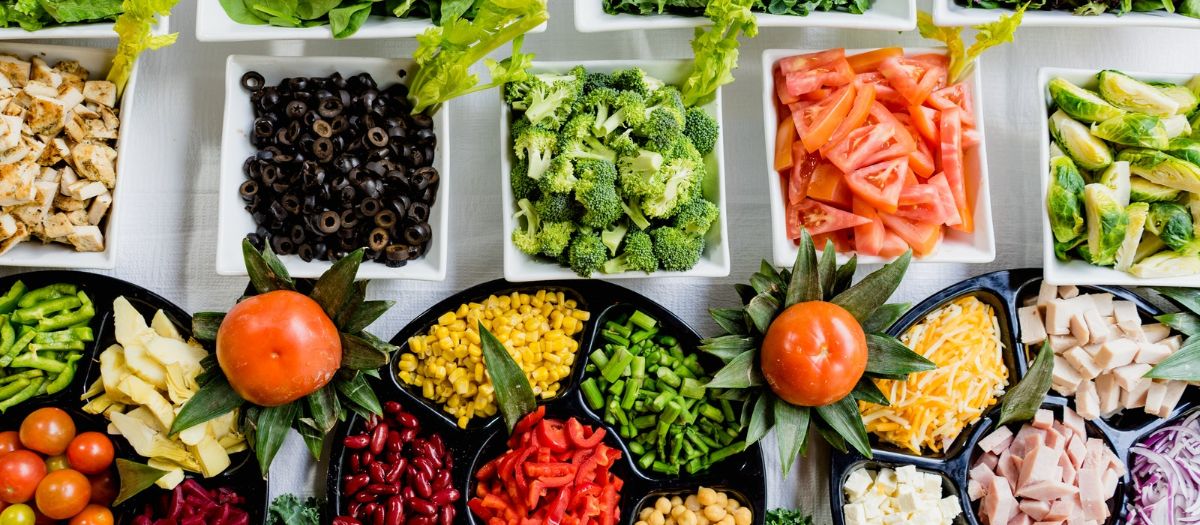 How to Eat to Reduce Insulin Resistance--and Lose Weight in the Process
by Laura J Hieb, ND on
April 13, 2021
How to Eat to Reduce Insulin Resistance--and Lose Weight in the Process.
So now that we're getting enough sleep and getting regular exercise, how we eat is the next step in reversing insulin resistance.
We've already touched on intermittent fasting. And we've talked about limiting our sugar intake.
But how much do we need to limit it?
According to the American Heart Association, women should consume 24 grams of sugar daily, or less, which is 6 teaspoons. Men should consume no more than 36 grams of sugar daily, which is 9 teaspoons, and children should consume no more than 12 grams daily, or 3 teaspoons.
Wow! Not a lot, is it? If a person in this country is not actively monitoring their sugar intake, he or she is consuming waaaaay more than that.
Maybe for some, these are not realistic numbers, but they are at least a reference point. Because if I say, "eat less sugar" and you eat a pint of ice cream only 6 nights a week instead of 7, it's an improvement, but not that much of one--not one that's going to get you where you want to go health-wise (or weight-wise).
But now you have a number to aim for. You can use it.
Get in the habit of reading labels. Try to avoid foods that have more than 9 grams of sugar per serving. And be sure that the amount of sugar listed per serving size matches the serving size you are eating. If the serving size is 1/2 cup and you are eating 1 cup, you are eating double the amount of sugar.
What do you replace the sugar with?
Healthy fat. You read that right--eat more healthy fat.
I know for those of us from the 80's and 90's, who were told that eating fat makes us fat, this is a big leap. But now we know the truth--fat does NOT make us fat. In fact, it helps us lose weight.
Read that last sentence again. Really, it's true! BUT only if you are eating a low sugar and low starch* diet.
And not all fats are good fats. It's very important to avoid the unhealthy fats and increase the healthy fats.
So what are healthy fats?
Healthy fats are:
olives, avocado, and coconut and their oils

grass-fed butter or ghee

fat from grass-fed and finished beef and lamb

lard from organically raised pigs

poultry fat and skin from organically raised poultry

fat/oil and skin from wild-caught fish

organic nuts/nut butters and organic seeds/seed butters, and flax seed oil
That's it. All the rest are not healthful, including organic canola oil and sunflower oil. (But that's another blog.)
If you find yourself still hungry after a meal, or between meals, try a spoonful of coconut butter or nut butter. It's very satisfying. Also, adding fat to your vegetables helps your body absorb more of the nutrients in them. Plus it makes them taste even better!
And be sure to get 20-30 grams of protein per meal and aim for 7 servings of veg and 2 servings of fruit daily. (A serving is 1/2 cup) You can also include whole grains and legumes if they agree with you.
*A low starch diet is one that is low in white flour, white rice, white potatoes, and white breads, especially gluten free-breads. Whole grain breads are fine.
back