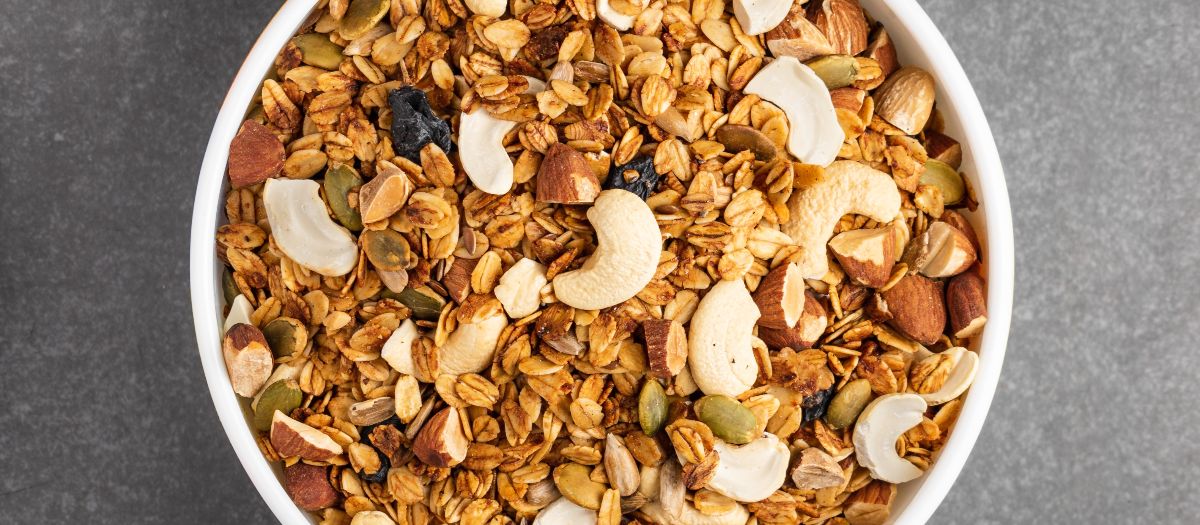 Healthy Foods That Really Aren't Part I
by Laura J Hieb, ND on
November 23, 2021
Healthy Foods That Aren't Really
When people think about eating a healthy diet, certain foods often come to mind, but many of these aren't necessarily that healthy. Some of these foods include granola, oat milk (and even oatmeal—gasp!), fruit juice, yogurt, protein bars and drinks, low-fat, lite and "natural" foods, and fake meat, etc.

Granola and granola bars typically contain a lot of sugar, oats (certain types can raise blood sugar levels), and very little protein, especially in respect to the amount of sugar.
Oat milk often contains sugar and for some people it really spikes their blood sugar. Even plain oatmeal can do this. If you fine yourself feeling groggy or tired or bloated after eating oats, they probably aren't the food for you. And granola bars aren't really good for anyone, unless you treat it the same way you would treat a candy bar--cause that's what it is.
If you want to eat granola, it's best to make your own. I'm including a granola recipe that contains less sugar and more protein and also tastes delicious. And it's easy to make.
Better for You Granola
3 cups organic rolled oats (extra points if you use steel cut oats )
1 cup oat flour (grind oats in a (high speed) blender or food processor
1 tsp cinnamon
1/2 cup coconut flakes
1/2 cup raw sunflower or other seeds
1/2 cup raw nuts, chopped
1/2 cup dried fruit, chopped (make sure it does not contain added sugars, like for instance craisins which do contain added sugar)—optional—you can sub in another 1/2 cup of coconut or nuts/seeds
1/3 cup coconut oil
1/4-1/3 cup maple syrup
1/3 cup warm water
1 tsp vanilla extract
Preheat the oven to 350F. In a large bowl mix the oats, flour, cinnamon, coconut, nuts, seeds and fruit (if using). In a small saucepan melt the coconut butter with the maple syrup vanilla extract. Stir into the oat mixture with the water until combined. You can add more water if needed. Turn out onto a baking sheet and spread it out. Place in the oven for 1 hour, stirring it at 15 minute intervals to break it up. Remove from oven, let cool and store in a glass container in a cool dark place. Makes 4 cups.
back